About Our Bathroom and Home Remodeling/Renovation Experience
Gilles Michaud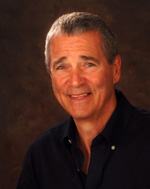 I've been a private business owner doing bathroom remodeling, kitchen remodeling, and home renovations in the Farmington Valley in Connecticut for over 30 years. I've enjoyed serving the community in which I live and believe we have created lasting improvements in the area through our work.
I founded Michaud Enterprises in 1987 after selling a restaurant located in Plainville which I owned and actively managed for over 10 years. The businesses are very similar in terms of constant attention to detail, management of staff and focus on customer service, so the transition was a smooth one.
I love working closely with my clients and believe our clients benefit from my years of experience and expertise. This approach is not only gratifying; we have a large number of repeat clients and I am pleased that a constant source of new business is referrals from my present and past clients. I believe this is the greatest testament to the quality of our work and the positive experience our clients have had had with Michaud Enterprises.
Since the inception of the business, we have established a successful track record of new home construction, with attention to detail and quality of workmanship. We have built homes both on spec and on a custom basis, and specialize in custom home construction and remodeling projects. Our new home construction has received recognition from the Home Builders Association of Hartford County, winning the HBA of Connecticut's annual Home Builders Industry (HOBI) award.  Within the past 5 years, I have also expanded the business into the specialty area of custom bathroom remodeling and renovation in response to the needs of a large number of our clients.
While many firms profess to have expertise in building and remodeling, I believe we set ourselves apart by our approach as an active partner with our clients. I love to assist our clients to create a beautiful, yet also efficient design for their remodeling project. I personally create a design for my clients, based upon their individualized needs and wants. I meet with them to learn their goals and constraints. I understand that the choice of building materials, while great, can be overwhelming.  Therefore, I also offer to assist my clients in choosing finish materials that work for the space and fit within my client's budget.
I pride our firm on the timeliness of project completion and am hard-driving to achieve this goal for each project. Remodeling one's home is disruptive and I'm proud of our ability to get the job done promptly.  I also stress with my staff the importance of keeping the site clean and free of debris. My clients know if an unexpected issue arises, I work with them as a partner to solve it constructively. This is part of our partnership with our clients that I believe helps create a positive experience for them.
Eric Michaud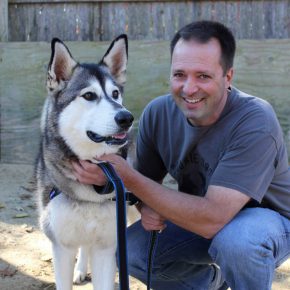 Having grown up in a family restaurant business, the importance of customer service and hard work was taught to me at an early age. Every customer is different, and inevitably will have different needs and expectations. Listen closely to their needs and exceed their expectations. This was the rule and my father made sure this rule found its way to our work regimen on a daily basis.
When my father shifted his focus to custom home building, I saw the same principles… superior customer service, hard work, attention to detail, timeliness, and honesty… employed in an entirely different field but with the same result: success. In 1987, I began my full time apprenticeship with Michaud Enterprises and we have been building custom homes and performing renovations ever since.
In 1996, I was given an opportunity to oversee large scale developments in North Carolina for an upstart building firm. The project lasted about 2 years. It was a fantastic learning experience for me to be 100% accountable for all facets of the development operation without the aid and oversight of my father. The project was quite challenging and provided me with invaluable construction and project management experience. In a very real way, I feel this experience helped me to complete both a personal as well as a professional apprenticeship.
When I returned to Michaud Enterprises in 1998, I had a much broader technical understanding of the construction trades as well as a more well rounded business perspective.
In all honesty, the things that I learned from our family restaurant have held true throughout. Understand the needs of your customer and meet or exceed their expectations.
Give us a call, we'd be happy to see if we can help meet any of your remodeling or construction needs.