Reduce Your Bathroom and Home Remodeling Stress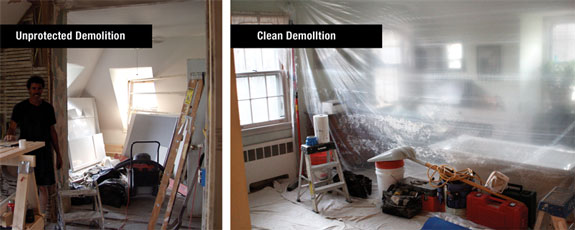 When it comes to home improvement, the most stressful component is the demolition process. Nothing makes a homeowner more uneasy than construction workers swinging crow bars and sledge hammers. Clouds of dust, work boots tracking dirt, and damage to areas of the house that are not part of the project are not uncommon with low-cost contractors. Many contractors don't initiate any protection at all until the home owner complains and the damage is already done. Michaud Enterprises understands how stressful the demolition process can be. That's why we take the extra time to protect you and your home from dust and damage before the demolition begins.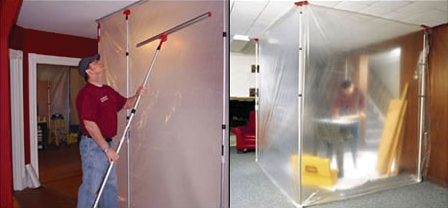 The reality is demolition is a messy business and no tear-out can be accomplished without raising some dust, but steps can be taken to minimize the amount of dust and debris that spreads to the rest of the home. Michaud Enterprises takes the extra steps to insure that the project area is isolated from the rest of your living space. By employing the patented Zipwall System, we create a dust barrier between the demolition project and the rest of your living space. We also install neoprene foot runners to protect wood and tile floors from work-boot traffic. We utilize a patented low-tack, none-slip plastic film to protect your carpeting as well. Protection against dust and foot traffic is only half the battle though. Most permanent damage happens when large items like tubs and vanities are banged against door jams and banisters. That's why we always wrap banisters and exposed wood work with padded neoprene foam and/or padded tarps to ensure your house looks as good as the day we started.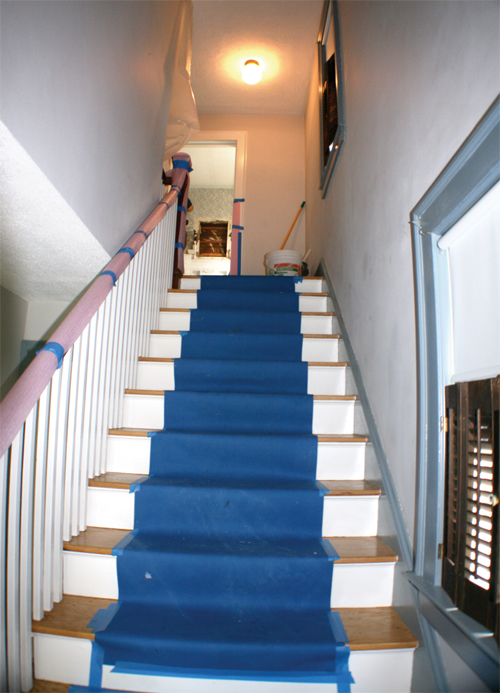 All of these pre-demolition steps are designed with one purpose in mind: To keep your home improvement project right where you want it, with no added damage or stress. Just like you planned